WELCOME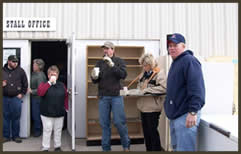 McNamee Auction Company is proud to be family run, full service auction company. We have been in business for ten years and are very excited about the growth of our business in that time.

If you would like to email us about your consignment, please fill out this form for each item and send it to mcnameeauction@gmail.com
Upcoming Auctions:
Juel Afdahl Scholarship Fund On-Line Auction

When plans were being made for a benefit auction and dinner for the Afdahl Family in early 2020, the out-pouring of items that were donated for the auction was impressive. As you know, the plans for that event were changed. First by the restrictions that resulted from the Covid 19 Pandemic, then by the sudden change in status of Juel's health. After Juel's unfortunate passing in July, a situation developed that created the need to liquidate the balance of the items that had been donated.

In talking with Tami, Canton, and Blake, it was decided that the items should still be auctioned off with the proceeds from the auction going into a Scholarship Fund that will aide Wyoming High School Rodeo Association members that are wanting to continue their education.

The on-line auction of these items will start on Monday, December 14th and will close at 5:00 PM on Tuesday, December 22nd. Buyers can bid on auction items by CLICKING HERE. The complete catalog of items offered will be available on Hi-Bid.

For more information, buyers can reach Michael McNamee at 307-534-5156 via call or text message or emails can be sent to mcnameeauction@gmail.com
Scheduled Upcoming Auctions!
***All auctions are subject to change, depending on restrictions relating to Covid 19. Please watch our web site for any changes to the schedule or call 307-532-4976 before heading to the auction to confirm the auction status.***