WELCOME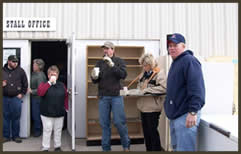 McNamee Auction Company is proud to be family run, full service auction company. We have been in business for ten years and are very excited about the growth of our business in that time.

Upcoming Auctions:
Dan and Deb Dunn Antiques & Collectibles Auction
Saturday, November 19th – Starting @ 10:00 AM
At the residence located at 1310 Tippecanoe St. in Presidential Estates – Torrington WY
Marion SerVoss Antiques and Collectibles Auction
Saturday, December 3rd - Starting @ 10:00 AM
242 Preuitt Rd., Wheatland - WY

Watch for more UPCOMING auctions!